I love peas—a LOT. I like pea soup, matar-aloo, matar-mushroom and peas in every shape and form. And, I love snow and amazing landscapes. Hence, Spiti. If you're wondering what Spiti has to do with peas, read on!
There is no place like Spiti, the middle kingdom. Beautiful, stark, desolate—and with views to die for at every turn. I first went to Spiti with my father in the late 80s. I was about 10 years old, and my jaw dropped when we took the first turn towards Spiti at Khab. Thousands of turns and 36 photos later, I was back home. I left my heart in Spiti in 1989.
Many years passed, and school, college, and university forced me to put my itch to travel on the back burner and focus on my career. And then, just like that—the pandemic struck. Everyone was confined at home, and somehow, I decided to do some spring cleaning. I found an old album that had my photos from 1989. The memories came rushing back—and so did the itch to visit Spiti, NOW!
Getting Spiti-fied, again!
Although I could not get myself to ride a bike to Spiti from Mumbai, I saw a few photos posted by Planet Way Round on a travel forum. I thought I'd give them a call. I did and ended up talking to Rahul for over an hour, narrating my experiences from two decades ago. He listened to me patiently and told me that although Spiti had changed a bit, he could help me relive those memories. Huzzah!
So, where did the peas come from?
This was not a run-of-the-mill tour that would take you places. I mean, OK in some ways it was, because I was promised a visit to the following touristic places:
Chandratal Lake
Kaza
Key Monastery
Kibber
Chicham Bridge
Komic (the highest monastery in the world)
Langza
Hikkim (the highest post office in the world)
What team Planet Way Round did not tell me was that they will transform a breakdown into an epic adventure. Here's how it began.
The uneventful first day on my drive to Spiti
I took my brother's 4×4 Bolero and decided to drive to Spiti on my own in July. I got bored 30 minutes out of Chandigarh and asked if anyone wanted to join me from the group or team. Saurabh from the organizing team asked if he could hop along. I nodded my head. We had to lead the group, and I was having so much fun talking and driving that the drive to Reckong Peo seemed easy as pie. We took a detour along the way to visit Sarahan from Rampur and stopped at a hotel in Kalpa for the night. It was a long drive but worth every moment we spent on the road.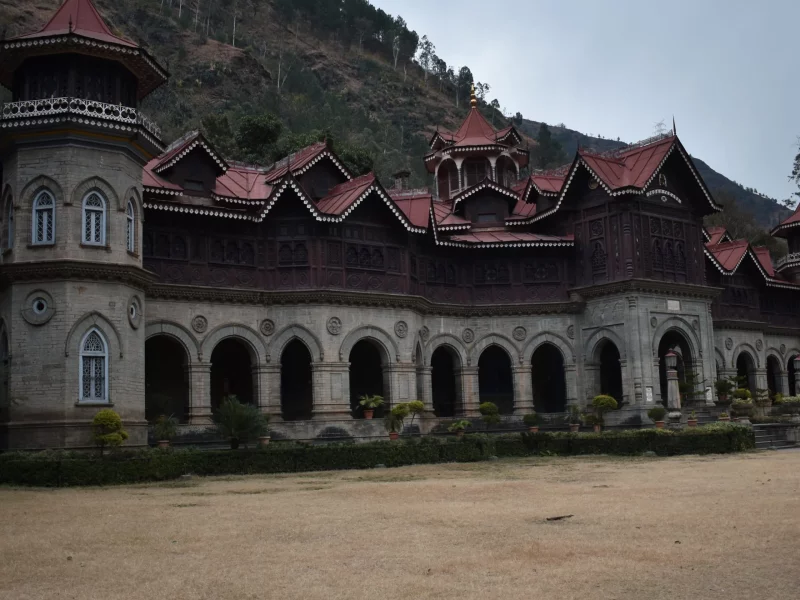 Day 2: Kalpa to Tabo
We started early from Kalpa and caught the rising sun at Akpa. After a quick breakfast at an interesting roadside eatery, we moved onwards to Spello, Pooh and then reached Khab—the place where I fell in love with Spiti for the first time. I stopped at the bridge and took out the album I got along. I showed Saurabh and Rahul those photos and made them take some at the exact locations for me. It was an emotional day. I spent a lot of time at Nako and reached Tabo late in the evening—which meant that we would see the monastery the next day.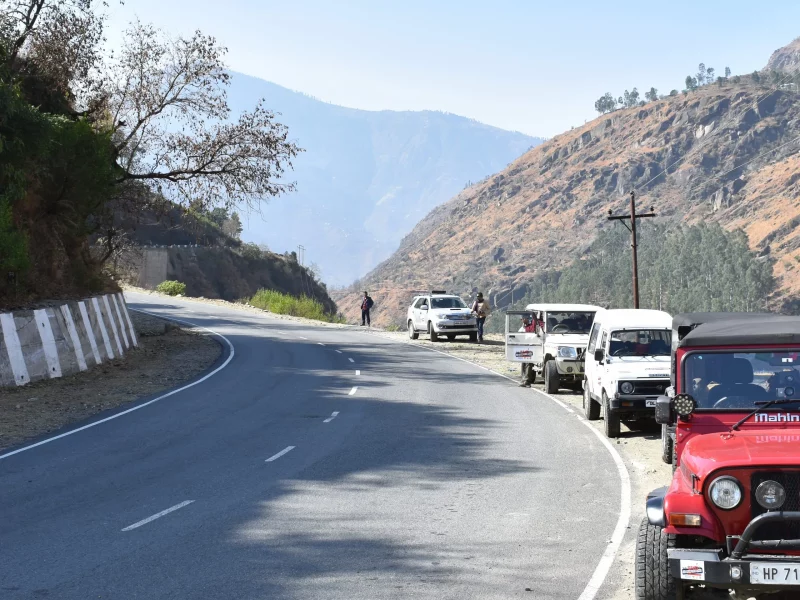 Day 3: The breakdown—thank God it happened!
We were up early, and I went to see the Tabo monastery for the second time in my life. It was as beautiful as I remembered—except that dozens of guesthouses had cropped up on the way. I stopped at dozens of locations taking photos because nothing in Spiti is worth missing! We drove off from Tabo and moved towards Kaza after breakfast.
About 15 minutes later, we spotted a mini traffic jam on the road. We found out that a petrol tanker had broken down on a small bridge on the road from Tabo to Kaza. The truck couldn't move and the dozer was several hours away, so we decided to park our jeeps and have some fun along the road.
The impromptu trek to Lingti village
We were having tea made by the organizers when the subject of peas cropped up from somewhere. I jumped and said "I love peas!!". Rahul asked me if I loved them enough to trek to a black pea farm in Lingti. There was no way I could say no to that. The rest of the group stayed back and decided to move on once the road cleared. Rahul and I decided to trek to Lingti. Lingti is a small village on the Kaza-Tabo road.
To put things into perspective, black peas are a legume native to Spiti and Ladakh. When cooked, they taste very similar to green peas but are mainly mixed with kidney beans (rajmah) and cooked like a stew (dal). Black peas are rich in antioxidants and are significant sources of vitamin A, vitamin C, Calcium and Iron.
The village folk were extremely welcoming and fed us tea and a paste made with black pea and sesame seeds, which we ate with steamed bread. I enquired about green peas from the villagers, but Rahul told me that due to subsidies and monoculture, Lingti was one of the few places that this native pea is still cultivated. Black peas have mostly disappeared from the Spitian diet today. These peas do not need any pesticides to grow and are inherently organic. On the other hand, green peas need pesticides as they are prone to fungal infections.
The 6km long trek was arduous but well worth it. We even saw a herd of blue sheep! I loved every bit of this trek—something that would never be possible without Rahul and team Planet Way Round.
Day 4: Kaza and another impromptu visit to Pangmo village
The locals at Lingti asked Rahul if he knew about Pangmo. He did, so they suggested that we spend a night there. We met a local from Pangmo at Kaza named Namka and he invited us to stay with him at his home stay.
Pangmo is a pretty village about 26km from Kaza. It is home to about 30 houses where the locals make shawls, carpets and sculptures. We trekked to the village and spent the day talking to the locals and visiting the nunnery at Pangmo. It was an experience that I'll never forget!
Day 5: The usual suspects: Key monastery, Kibber, Hikkim and the lot
We spent day 5 sightseeing around Kaza and saw the Key monastery, Komic monastery, posted a postcard at Hikkim and the usual touristy stuff. I had been to most of these places except Komic, so I had at least one thing to look forward to. Planet Way Round seemed to know Spiti first-hand. What made the trip interesting were the background stories about each location that the organizers shared with us—which is what differs from other tour operators. They were well-versed about the local cuisine, geography, culture and knew the best places to visit that were off-beat, yet were so close to the main road.
Chandratal Lake and the journey back to Chandigarh
The entire group decided to spend a night at the Chandratal lake. I took a break from driving and was sitting shotgun. We took a tea break at Kunzum pass, and Rahul came up to me to ask if I would like to trek to Chandratal from Kunzum. There was no way I would refuse such an offer. I hopped out of the jeep immediately. We packed some essentials and were on our way.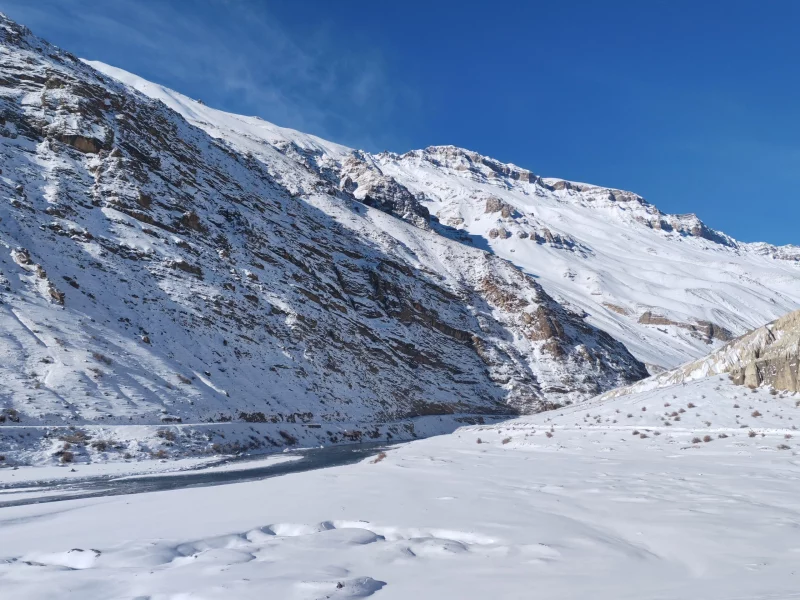 We started at 10am and it took us nearly 6 hours to get to Chandratal Lake. This is not a strenuous trek by any means, but is so picturesque that it can only be rivaled by the trek to the Phugtal monastery in Ladakh. The views of the Bara Shigri glacier and the Chandra river are to die for! We took loads of pictures and reached the campsite by 4. Most of our group was sitting by the lake. You will see dozens of streams that feed the Chandratal lake hurtling down from the mountaintop. It's a view that you cannot get from the road.
If you're planning this trek, then ensure that you take something to eat as there is no habitation on the way or at the Kunzum pass. There are two different trails from Kunzum to Chandratal. One is relatively easy and the other one is a bit tricky. We took the tricky one to keep the exhilaration levels high! Note that you'll get directly to the lake through the trail. You need to walk an additional 2km to get to the campsites.
The road to Chandigarh via Batal and Manali
We started early from Chandratal as we had an extra day at Manali. We stopped at Batal for a bit and then drove to Chhatru for brunch. I spent an additional 20 minutes at Chhatru as it was the last time I would see these snow-covered mountains this year! Although I was sad to leave the Spiti valley, I was glad that I took the leap of faith and decided to go with Planet Way Round.
They transformed my trip experience with their generosity, their knowledge about the Spiti region and its culture, their ability to make a road block turn into an epic 2-hour trek and much, much more! Rahul, Saurabh, and Planet Way Round's entire crew are excellent people to travel with. If you're looking for an impromptu black pea expedition (just joking), give Rahul or Saurabh a buzz. They take trips to Spiti in the summer and winter and can help you plan a trip that you'll remember for a lifetime!